Portal
Visions
February 25, 2018
We've found it: the portal to another world.
As soon as I step inside the dream skips and halts, and I'm seeing it over and over, wondering where it leads,
going in but never coming out, like an endless void falling forever,
until my alarm jolts me back.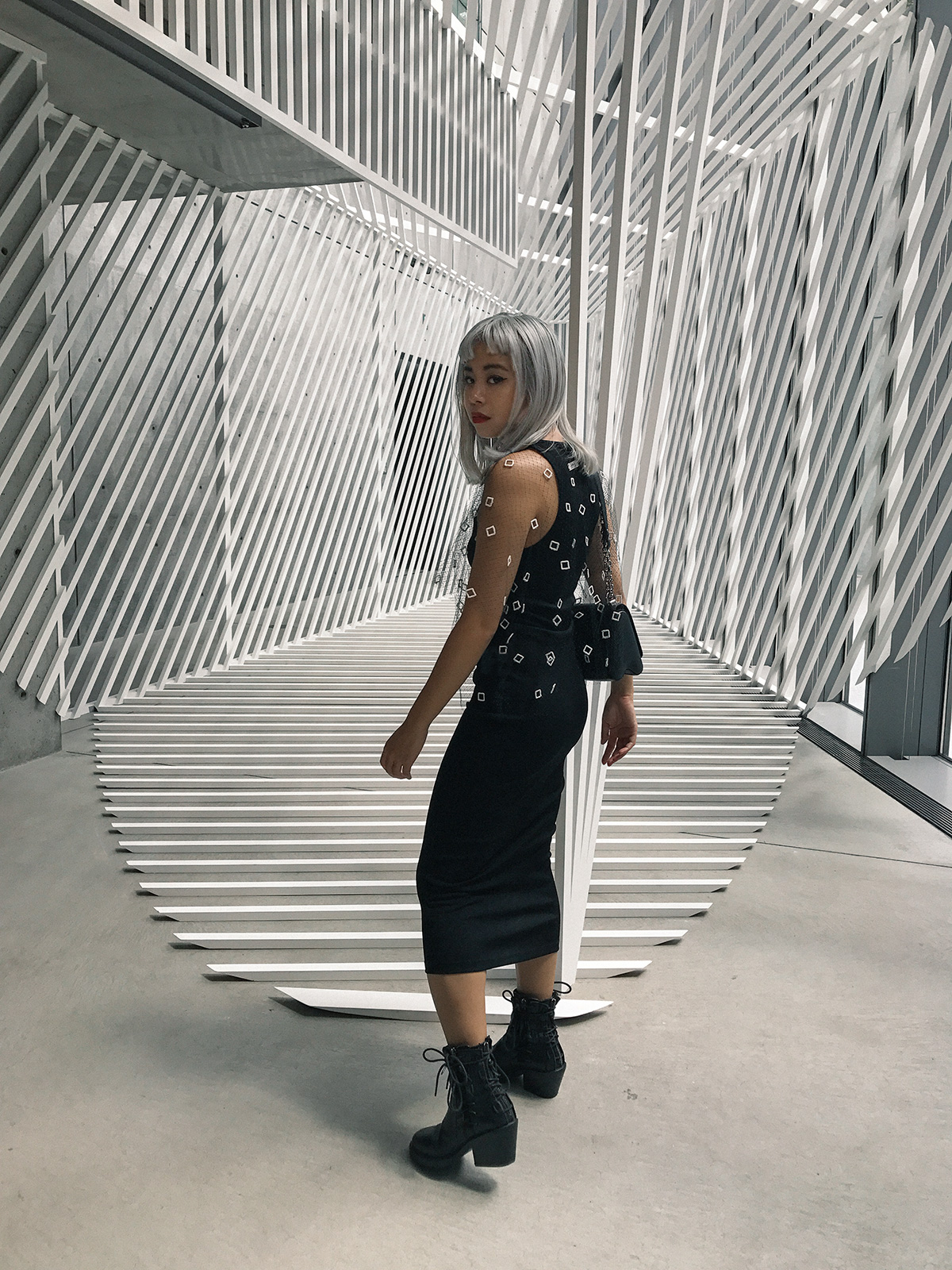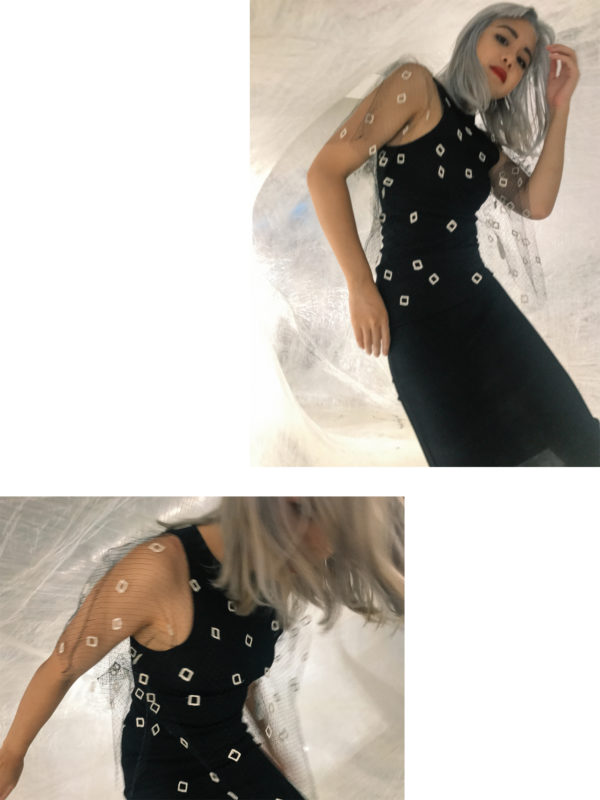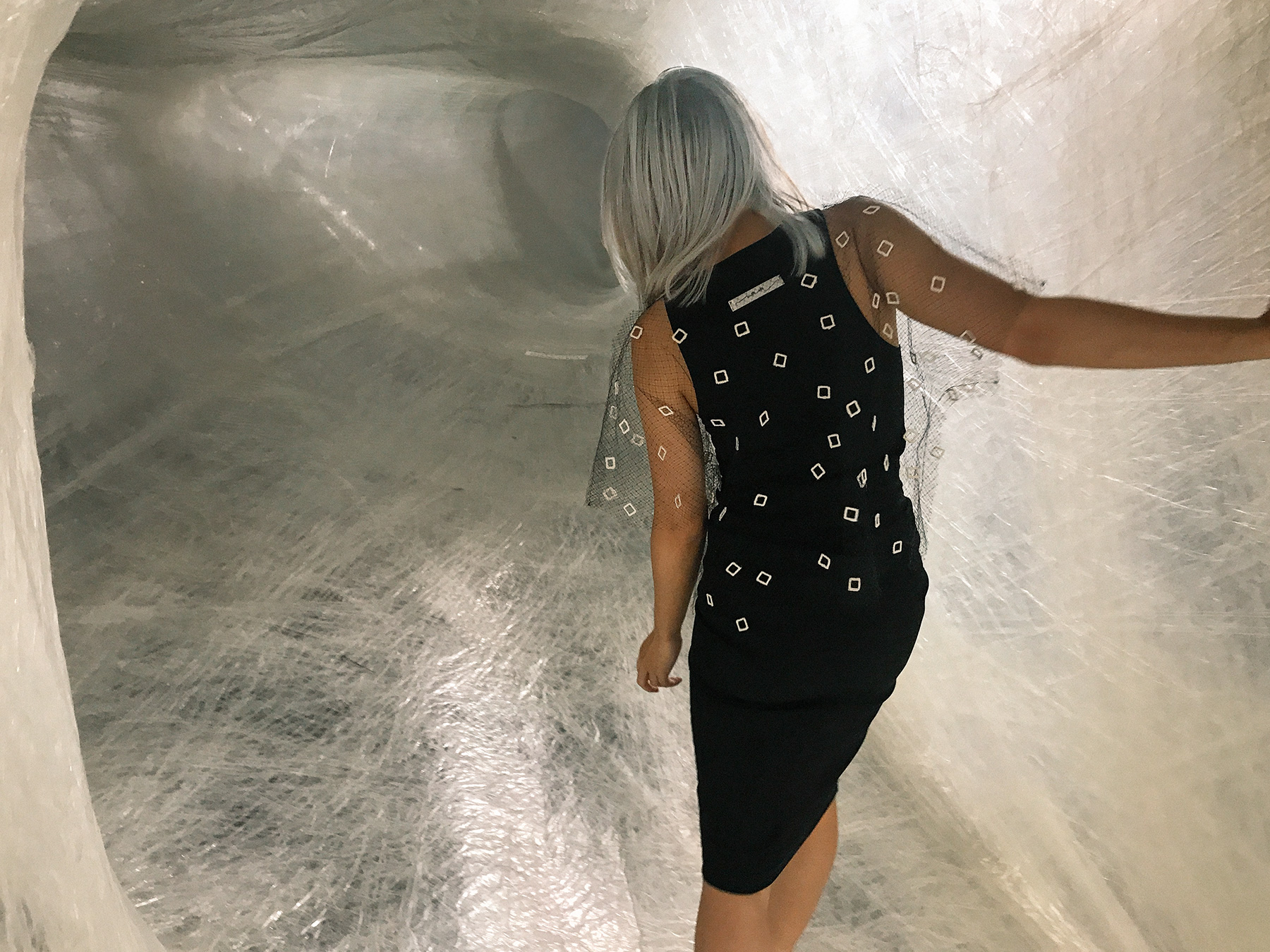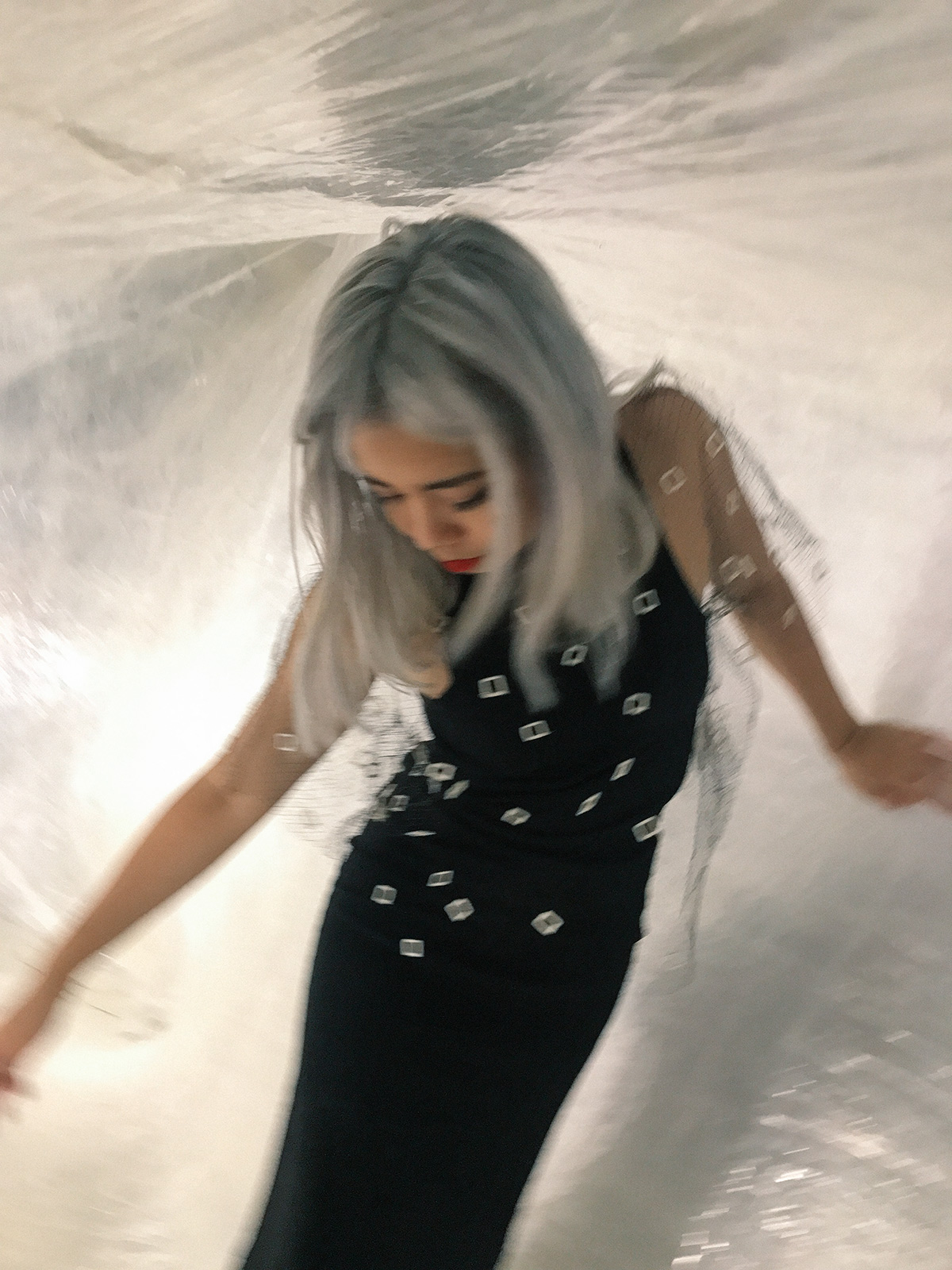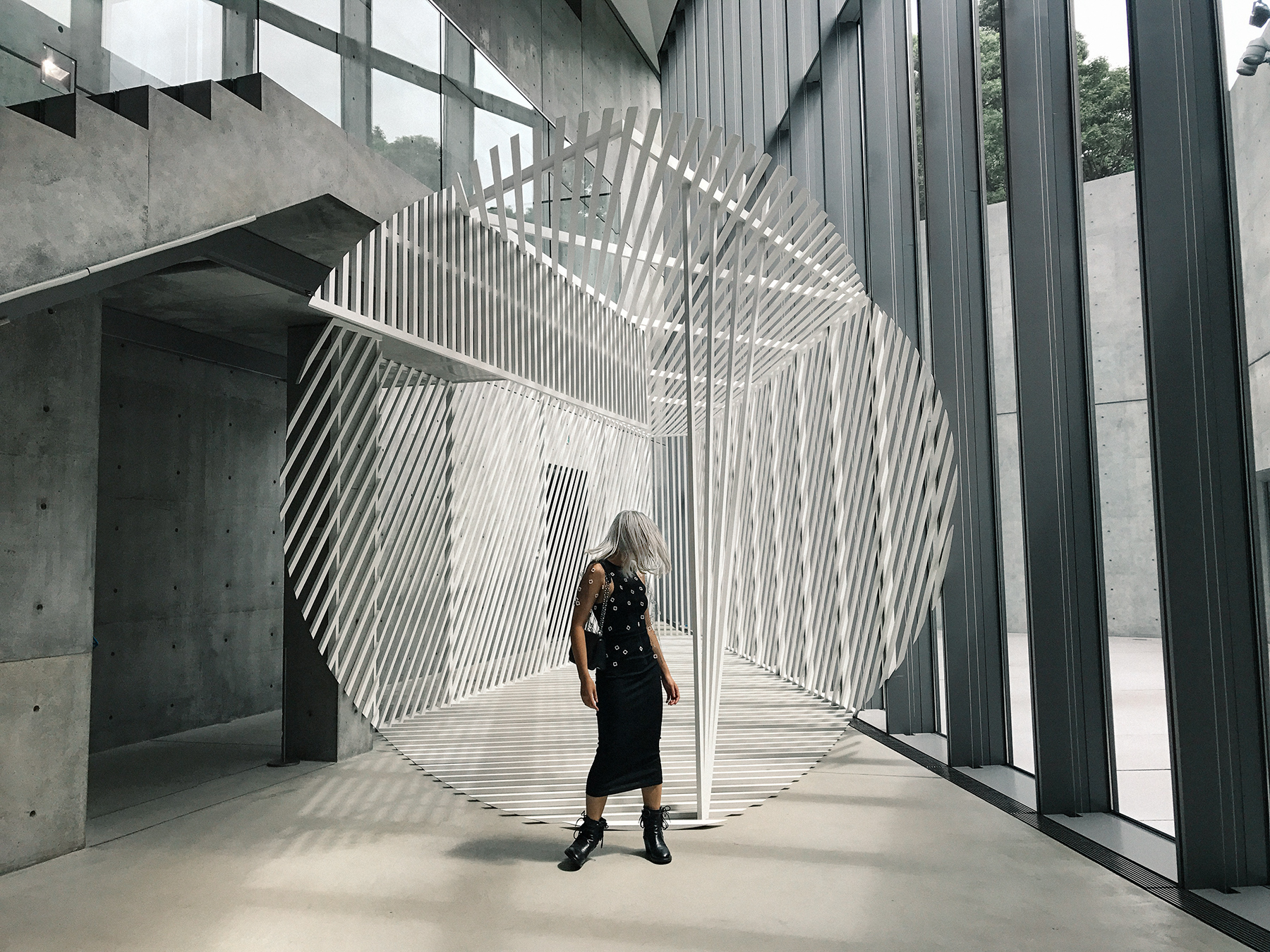 I searched far and wide and finally found that portal inside one of the few Tadao Ando buildings in Tokyo. Issey Miyake and Tadao Ando are one of my favorite duos, so 21_21 Design Sight holds a special place in my heart. It's fun to keep an eye out for whacky and interesting exhibitions (there's no permanent collection). My favorite so far was centered around that classic snack, Kinoko no yama. Still no word on where that portal leads, though.
Julien David top / Topshop dress / Haider Ackermann boots