Korean Skincare Frenzy
Beauty
October 17, 2017
We're all looking for items for some event, but all I can focus on is picking up the Korean skincare products from my list.
It's all I can think of.
I have to have them.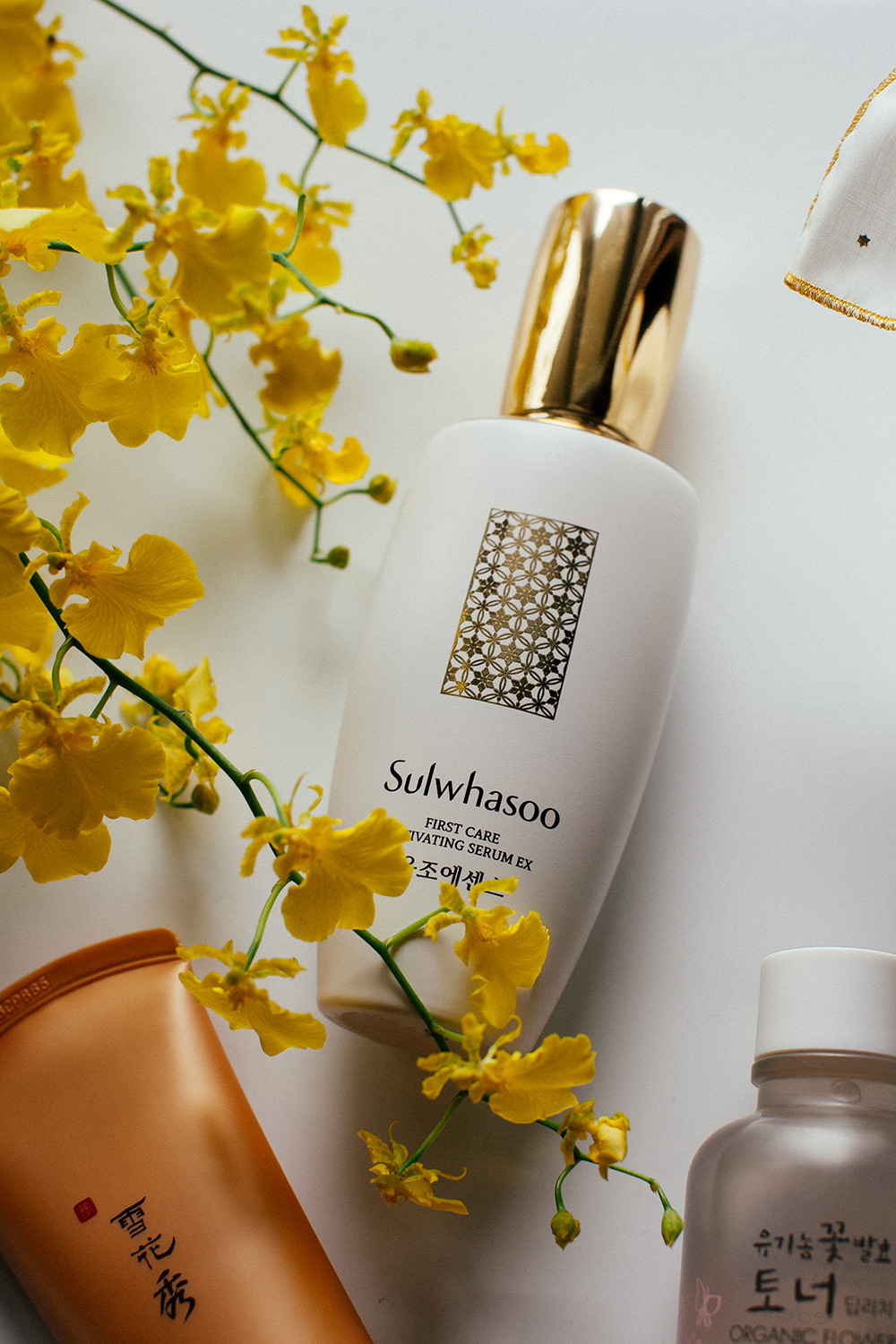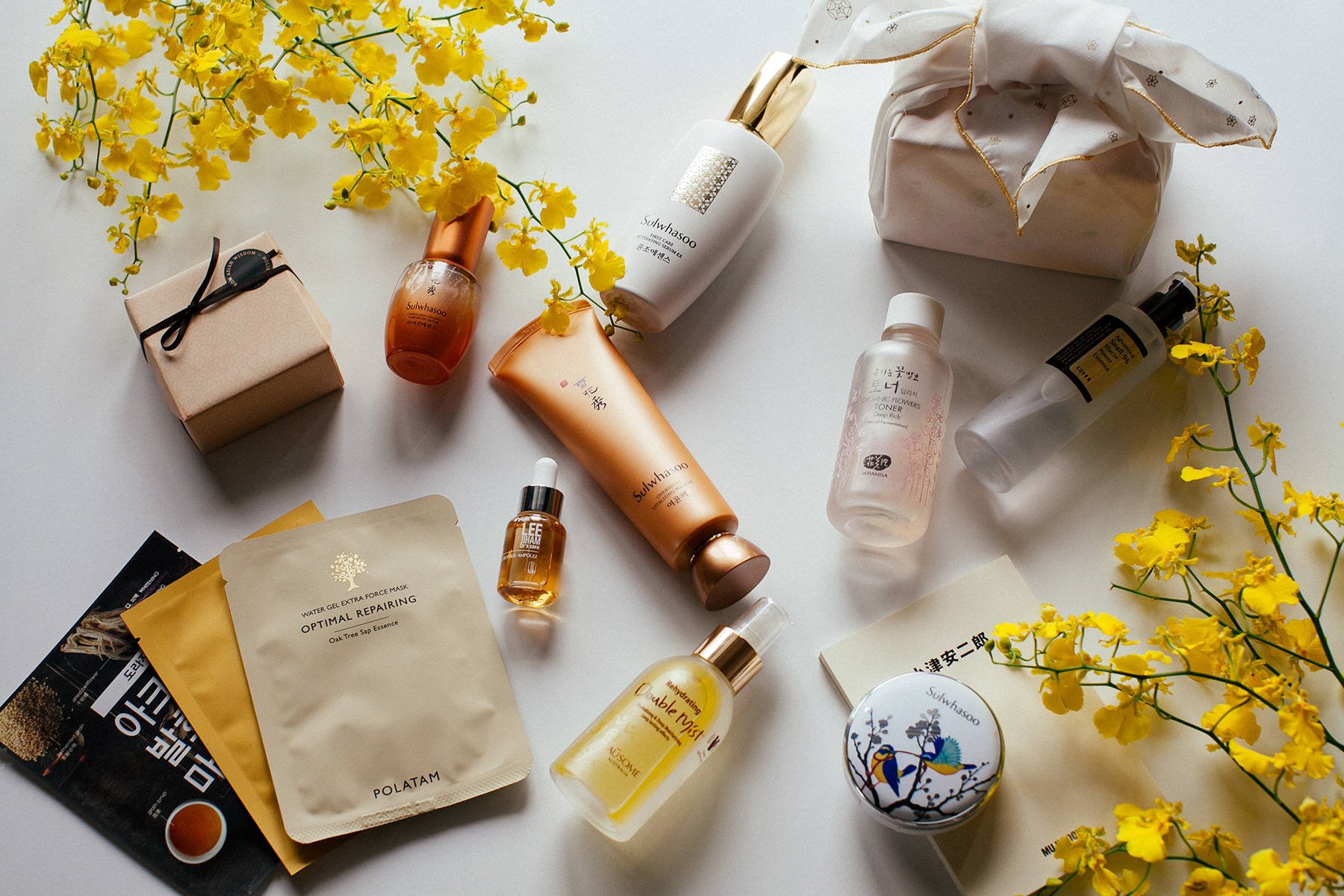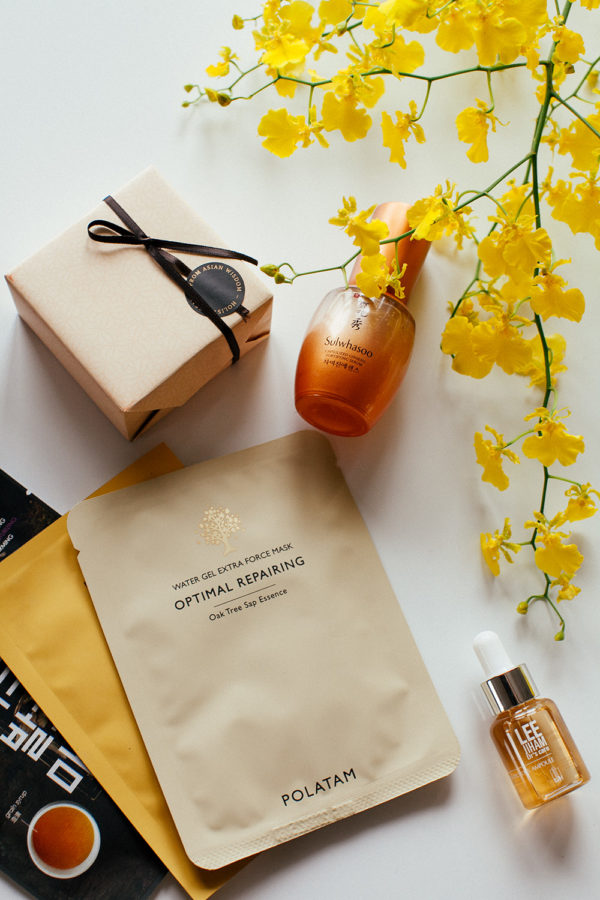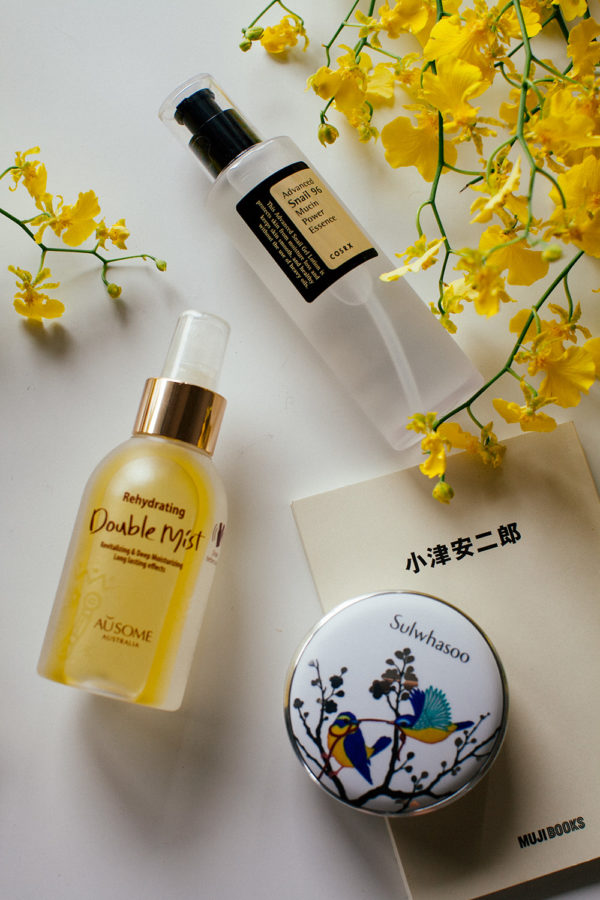 Anyone who knows me knows that when I get interested in something, I go a little overboard learning as much as I can about it, my relatively recent obsession with skincare being no exception. I've always been attached to evidence-backed science, and the constant inundation of snake oil and marketing ploys employed by the beauty industry was and is a huge turnoff.
But a few years ago I discovered sources for reliable (read: backed by clinical research) information about skincare products and especially ingredients. If you can make it esoteric and technical as to be off putting to most people, I'm probably get excited about it. See: orchids, Japanese cinema, gemology…this list goes on and on. So I dug as deep as I could, read about what ingredients have been clinically proven to give results, discovered tools like CosDNA, and learned how to better read and understand ingredient lists and look past hype and marketing. And I discovered amazing bloggers like the Snailcast crew (they're my skincare heroes, really) who thoroughly do their research about the effects of ingredients, clearly discuss their individual skin types, and test for months before making recommendations rather than just try something for a week before regurgitating marketing copy.
It was through them that I fell HARD for Korean skincare. A lot of products are fairly easily available online, but it's fun to haul in real life, so now every time I go to Seoul, I shop hard for skincare. We're talking 12 hours straight (or more?) traversing the city for that particular product I have to have. It gets intense, but like I said, going overboard with my hobbies is just how I roll. The combination of science, experimentation, and self-pampering is just too fun. I'll use any products as long as they give me results, and I've found so many Korean skincare products that I love, so I continue to travel down my black hole of Korean skincare obsession.
On my last trip, I got so overly excited about picking up some new skincare items I'd been dying to get that my dreams leading up to the trip all revolved around Korean skincare. Imagine skincare products raining down from the sky in a glorious heap. Only exciting to me, perhaps. Usually my posts are sparse on information since I'm usually just creating things inspired by a dream and I don't have much to add, but because I spend an inordinate amount of time reading, spreadsheeting, and patting in skincare, I thought I'd talk a little about some of the products in these photos. Not all of them knocked my socks off, but I had pretty good luck, which I attribute to getting a much better sense of what I'm looking for in particular products and knowing my skin's needs. I won't go into detail or this post will be 5 miles long, but if you want to know more just ask.
You'll notice that most of them are Sulwhasoo. The heavyweight champion of luxury hanbang-focused Korean skincare, I cannot get over their products. So many things about Sulwhasoo appeal to me: the beautiful packaging, the ingredients, the fact that it's a brand mostly beloved by older Korean women…since I'm basically an old lady trapped in a young person's body, that last point makes Sulwhasoo irresistible. But mostly I'm into the visible improvement I've seen in my skin as a result of using these specific products.
I'd been won over by their Snowise Brightening Masks, which are pricey but amazing, so I made a trip to the flagship store armed with rave reviews of some of their other products, ready to do some damage. Here's what I picked up, including the non-Sulwhasoo products.
Sulwhasoo First Care Activating Serum EX
THIS. I was nervous about getting the extra large limited edition size, but it was just so beautiful, I couldn't help it. I really wasn't expecting to like this serum so much, but now I don't know how I can ever go without it. The light liquid texture serum is packed with hanbang plant extracts like ophiopogon japonicus and licorice root extract. I use this at night after my chemical exfoliant (if I'm using one that night) and in the morning right after cleansing. It leaves my skin looking bright, even-toned, and just nice.
Sulwhasoo Capsulized Ginseng Fortifying Serum
Another serum that I've really loved. I'm fast acquiring quite an obsession with ginseng, and decided to go for the big guns with this serum. Unlike most herbal skincare ingredients, there is actually some promising research into the benefits of topical application of ginseng. Scientific evidence? Mmmm yes. It was enough for me to decide to buy this serum at least and see what it would do for me. In short, it's gone a great job in improving firmness and elasticity and I'm excited to see how the rest of the bottle goes.
Sulwhasoo First Care Activating Mask
Too expensive to use as an everyday mask but these are great for events or when I want to treat myself. I think I prefer the serum more since it seems to have had a more noticeable longterm effect on my skin.
Sulwhasoo Overnight Vitalizing Mask
One of the more affordable products and beloved by many. It's a sleeping mask that's recommended for use periodically after all your other skincare. It smells like candied ginger, spreads beautifully, but sinks in fairly quickly. Usually on nights that I use this, especially because summer is insufferable in Tokyo, I don't use much in the way of an occlusive moisturizer. And after using it maybe once or twice a week, I can say I do love waking up to even, "alive"-looking skin, as if I'd gotten a particularly good week of sleep. I don't know about any long-term effects, as it doesn't have any particularly strong actives, but its effects the next morning are reliable and a tube lasts a long time.  It's a great gateway drug if you don't want to drop big bucks on any of their other products.
Sulwhasoo Perfecting Cushion Brightening
My first cushion! I had to get it, I mean look at that case. I love this because it makes application and reapplication of SPF easy on the go, the coverage isn't heavy but has a great finish.
COSRX Advanced Snail 96 Mucin Power Essence
I love me some snail, and there is a LOT of snail in here. This essence is 96% snail, which is probably the reason it's so goopy and sticky. I've long gotten over the idea of spreading snail slime on your face, so the snaily texture doesn't bother me. It leaves my skin calm and happy and does a great job of soothing irritation and redness. It also mixes nicely with the next product:
LJH Vita Propolis Ampoule
This was actually a repurchase after I finished the bottle I got on my first trip to Seoul and had to have more. It's famous for giving that propolis glow, and man do I love it. Great for day and nighttime use.
 Whamisa Organic Flowers Deep Rich Toner
I'm into fermentation and I love Whamisa, but the Deep Rich version of the toner was a little too much for me during the insane, humid Tokyo summer. I also find the finish to be a little sticky for my liking. I know a lot of people love this toner, but I'm a bit undecided about how much I like it since it has pros and cons for me, but I haven't used a ton of moisturizing toners so I don't yet have one I like better.
Polatam Water Gel Extra Force Mask
Really solid masks. They feel great on and don't leave my face sticky or covered in residue.
Acwell Traditional Grain Syrup Mask
More of that hanbang! I really love these masks. They make my face feel great. I'm about to run out and I'm really, really sad about it.
Ausome Hydrating Double Mist
Bought this on a whim because I saw it on sale and didn't really have any face mists. This Australian brand is associated with Whamisa so I was intrigued. It's not bad, I do like how fine the mist is, and during the middle of summer if felt great to sit at home and mist my face all day, but I don't think face mists are really something I absolutely need in my routine.
So there you have it, the result of far too much time spent reading about ginseng and and insistent and vaguely stressed subconscious.
In this dream: